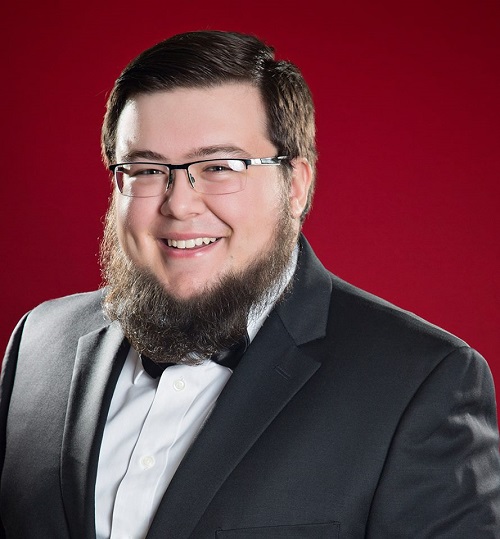 Meet Joel! Joel is currently in his third year of performing with Halcyon. After taking a two-year hiatus following his first two years to focus on finishing university, he is finally able to rejoin the ranks of these wonderful singers. A recent university graduate with a B. Ed in Arts Ed as well as a BA in Theatre from U of R, he's currently working as a substitute teacher for both the Regina Catholic and Public school divisions, enjoying every opportunity he gets to be in the classroom.
Joel has an immense passion for the arts (especially music and theatre) and has performed on stage for over a decade. When not listening to musicals or barbershop, he's working on new material for his drama classroom, collecting as much good theatre material as he can!
Joel's favourite memory that he will cherish forever from this choir: singing Messiah for the first time. The sound that erupted from the choir and the orchestra was tremendously grand during many of the movements, and he will not soon forget the power of the piece.
Image courtesy of Andrea Norberg Photography