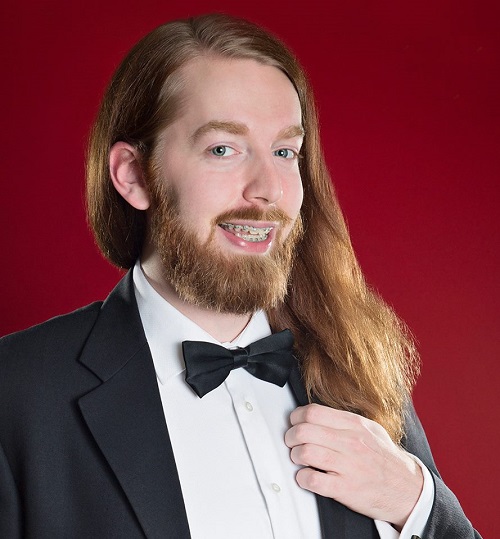 Meet Josh! He's been singing with the group since either 2007 or 2008 – it's been so long he can't remember! He's currently in the process of completing his requirements for a BMus in Voice Performance at University of Regina and he also works in the Regina area as a collaborative pianist and vocal coach. His favourite piece is a toss up between Eric Whitacre's haunting When David Heard and Rajaton's Dobbin's Flowery Vale.
In terms of his favourite Halcyon memory, he says it best in his own words...
"I've had many great memories singing with Halcyon, but I particularly enjoyed the times that Halcyon performed as the live choir for the Regina performances of Video Games Live. It was just such a neat experience and it was amazing getting the chance to sing for such an enthusiastic audience who might not normally come to a choir/orchestra concert."
Image courtesy of Andrea Norberg Photography